The Morija Guest House is perched on a rocky outcrop overlooking the small historic town of Morija, in the Lesotho Lowlands (45 km south of the capital Maseru). Built of handcut stone and thatched with local grass, it blends discreetly into the environment. During the day there are commanding views of the surrounding forest and the village below. The sunsets from the front deck and the views of the night sky are unforgettable. Below the main house, there are small cottages to welcome more visitors. The accommodation offered is rustic but comfortable and the rooms are tastefully decorated.
We can welcome 24 people comfortably (see details under Facilities). Guests can choose to cater for themselves or to order delicious, home-cooked meals (vegetarians and vegans are most welcome). We are proud of our homely atmosphere where all - families or groups of friends, tourists or NGO staff, church groups or professionals - feel at ease.
We are glad to advise visitors on local activities (see details under Things to do) and to find guides for some of them. Tours outside of Morija can be organised as well, and if you don't have your own vehicle we can take you in ours. The hostess, who came to Lesotho in 1987, is French so tours can be organised in French as well as in English.
We also organise special weekends, some to introduce the language and the culture of Lesotho to long-term visitors and others to consolidate the teaching of French to small groups of high school or university students. See details under Special events.
Please check out our Facebook page.
You can read great reviews on Morija Guest Houses (MGH) from different parts of the world on tripadvisor.
MGH belongs to the Lesotho Hotels and Hospitality Association (LHHA).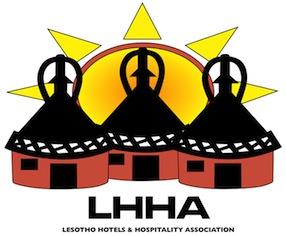 The Ha Matela Youth Centre is located in one of the buildings at the bottom of our site. It is an after-school centre with a small library that provides our young neighbours with a quiet place to read, study and have fun. Foreign volunteers run the Centre, assisted by young adults from Ha Matela. Guests are welcome to visit it and even to give some of their time if they want to help the youngsters with their school work or to play games with them. Donations of books, stationery, puzzles, games, etc are welcome! You can read more and see photos on Facebook:
www.facebook.com/hamatelayouth.
Our next Introduction to Sesotho Language and Culture Weekend will take place in early 2023. Read all the details in the 'Special events' section. Contact Brigitte on bcathala@mweb.co.za to register.
WiFi is now available to guests (at a small cost).