Accommodation per adult per night (children up to 15 pay half-price; under 5's stay for free).
Discounts for stays of 4 nights or more and for groups.
Special discounted price for genuine backpackers (using public transport): R275 per person, whatever the room.
Main House (see photos in the gallery)
Downstairs bedrooms (2 twins and 1 double): R430 per person
Upstairs bedrooms (2 twins and 2 singles): R390 per person
Upstairs family room (sleeps 4 in two sets of twin beds): R330 per person
Facilities: large dining room / kitchen (seats 24), with wood and coal stove; sitting room/meeting room (seats 24) with fireplace and TV; 4 shared bathrooms (all downstairs).
Cottages (below the main house, down fairly long and steep steps), see photos on right
Mojaki Cottage
Sleeps 4 in 2 twin rooms: R390 per person
Facilities: small dining room/kitchen with fireplace; bathroom
Mpojane Double room
Has its own adjacent toilet and washbasin, but shares the shower located in the bathroom next door: R430 per person
Facilities: tea and coffee making facilities only. Guests must go up to the main house for meals.
Mpojane Singles
2 single rooms; share the bathroom next door with Mpojane Double: R330 per person
NB. Guests can each have their own room when the houses are not full, thus the double rooms or the twins can be occupied by a single person at no extra cost whenever possible.
Servicing policy
Rooms are NOT serviced during short stays (1 to 4 nights).
Camping
Small groups only. R145 per person.
Meals
R90 for continental* breakfast; R160 for lunch; R190 for dinner.
Self-catering is possible in all houses.
*Our continental (not cooked) breakfast consists of a choice of cold cereals, yoghurt, home-made bread and various spreads, fruit juice and of course tea and coffee. If guests also want cooked eggs or lesheleshele (the local sorghum porridge), they can order those on the previous evening.
Hiking: Guided hikes are available to the dinosaur footprints (see photo on Things to Do) or to the top of the plateau behind the house (click here for rates).
Village sleepover (hiking or horse-riding, minimum 2 people): R575 per hiker or R1390 per rider, incl. one night's accommodation (DBB) and packed lunch.
Plus R620 per pack horse (for luggage, optional).
Guide's services included if 2 nights minimum are spent at MGH (at least 1 before and 1 after the village sleepover).
Read more in an article of the South African Sunday Times (dated 10-08-14) here.
Horse riding: For two riders or more: R190 per person per hour, R550 per half-day (3-5 hours) and R820 for a full day (5+ hours).
For one rider only: R280 per hour, R790 per half-day and R1150 per day.
Guide's services included in all cases.
Mountain biking: R120 per hour, R310 per half-day (3-5 hours) and R550 for a full day (5+ hours).
Guide's services included in all cases.
Tailor-made tours of nearby places of interest can also be organised, either in your vehicle or ours.

LANGUAGES SPOKEN: Sesotho, English and French

For more information and for bookings, contact
the Manager, Motseo Ntsihlele, on mgh@leo.co.ls,
call (+266) 630 650 93 or (+266) 22 360 306.
You can also e-mail the Managing Director, Brigitte Hall-Cathala,
at bcathala@mweb.co.za, and from South Africa you can
call her on 073 873 54 35.
Cards are not accepted, payments must be made in CASH.
All rates include VAT for which Morija Guest Houses registered in Sept. 2018
A 50% deposit is required to secure an advance booking and can be made in one of three accounts (in Lesotho, South Africa, or France).
Cancellation policy:
Cancellation 0 -10 days before date of arrival, or no-show - visitor forfeits 100% of deposit paid.
Cancellation 11- 21 days before date of arrival - visitor forfeits 50% of deposit paid.
Cancellation 22-30 days before date of arrival - visitor forfeits 25% of deposit paid.
Cancellation more than 30 days before date of arrival - visitor gets 100% of deposit back.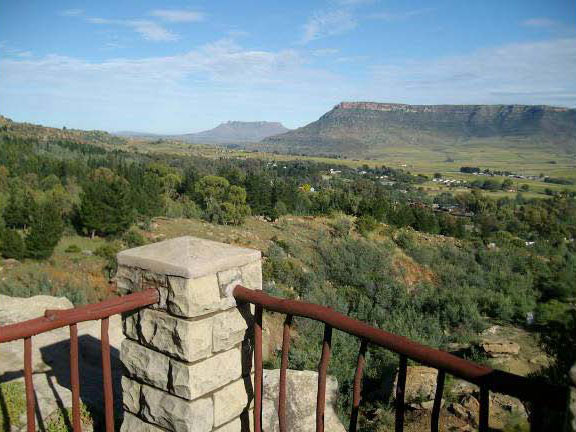 View from the main house towards the village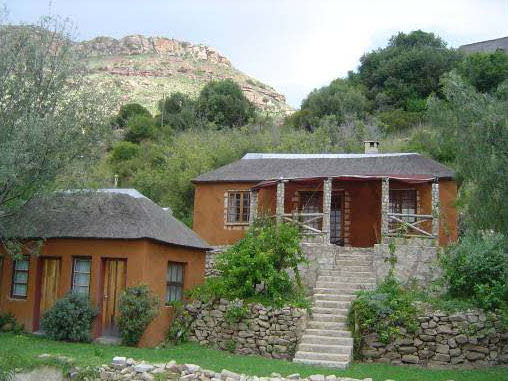 Mojaki Cottage and Mpojane Singles, with the roof of the Main House in the top right corner
---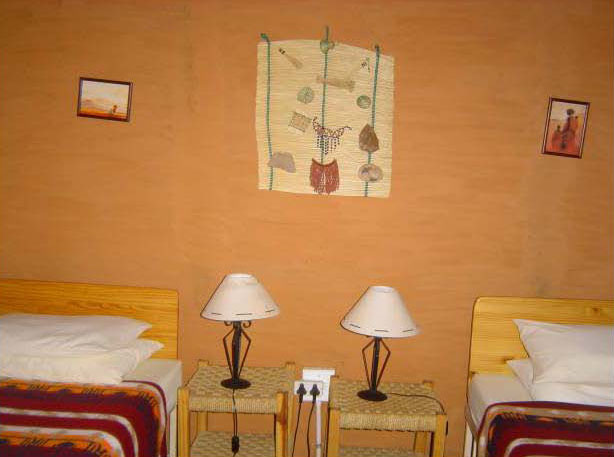 Twin bedroom in Mojaki Cottage
---
Terrace of Mojaki Cottage
---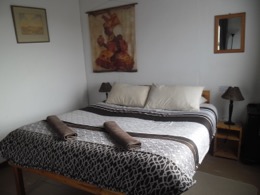 Mpojane Double room
---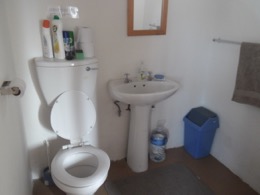 Mpojane Double room toilet and washbasin
---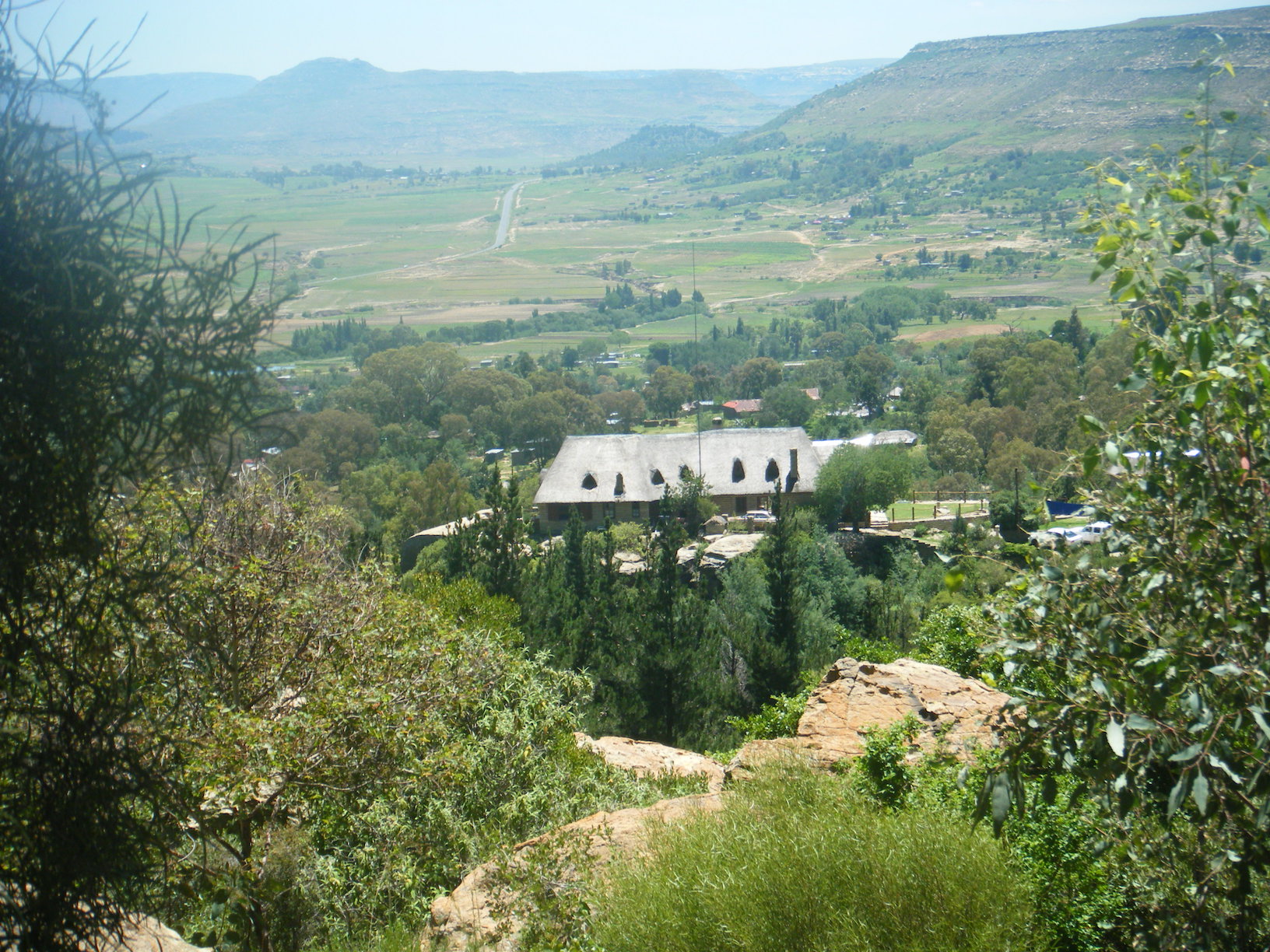 MGH main house from the woodlot above
---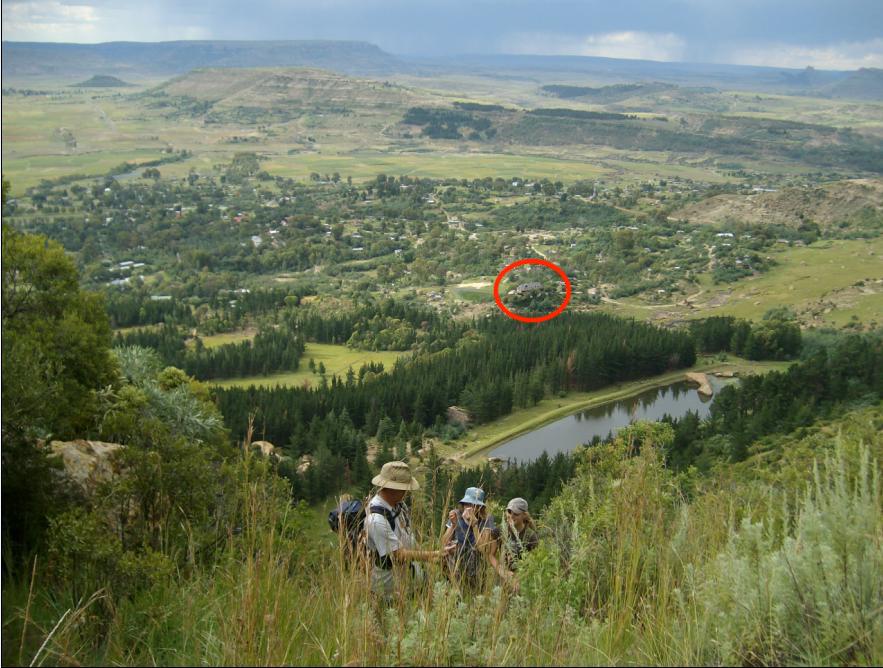 Surroundings of MGH (inside red circle)
---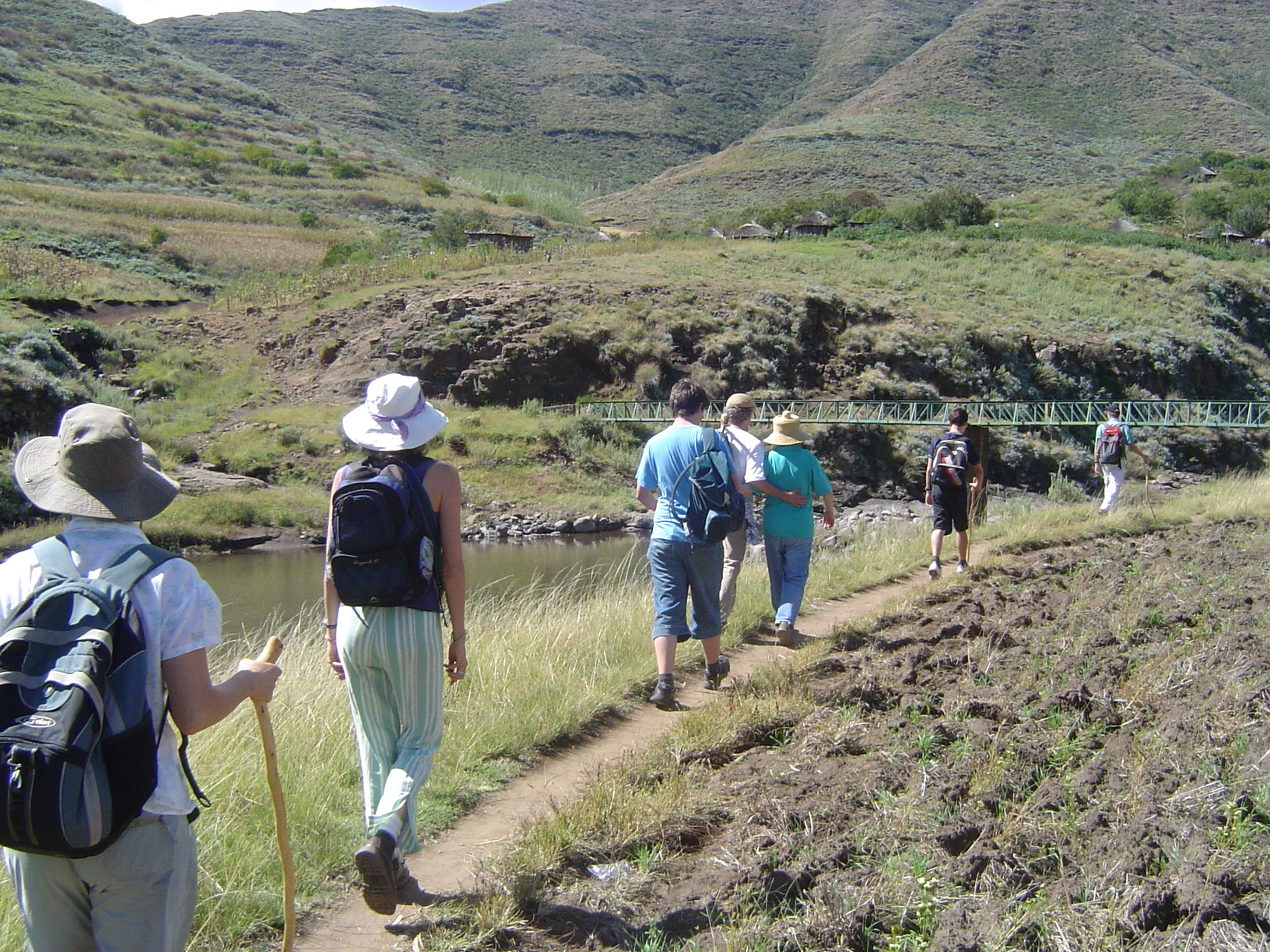 Hiking in the Lesotho Foothills
---